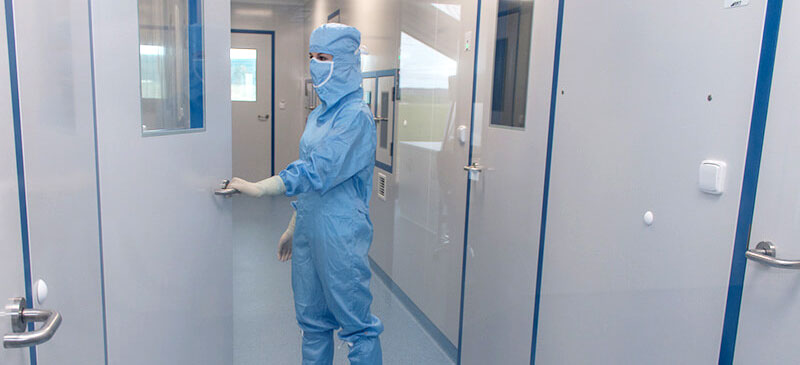 Three new biotechnology companies in InnoCrystal
In September, we welcomed three major biotechnology companies at InnoCrystal. They both use clean and standart laboratory facilities.
It is gratifying that the British company Innaxon Therapeutics (www.innaxon.com) has chosen the private Innovation Center InnoCrystal as its next place of business for its further operations.
This company is dedicated to the development of the next generation of bionano-immunomodulators. Relocation to InnoCrystal will allow Innaxon to continue working on new innovative adjuvant compositions that are expected to revolutionize the development of vaccines for difficult-to-treat infectious diseases.
We are also extremely pleased that the very promising company DIANA Biotechnologies (www.dianabiotech.com), which won the Hack the Crises competition in June of 2020 and which develops and manufactures diagnostic kits has decided to operate in InnoCrystal in parallely with Innaxon.
They are testing COVID-19 and now provides more than 20% of tests in the Czech Republic.
Another welcome addition is the biotechnology company BENE MEAT Technologies (www.benemeat.com), which is developing "in vitro" beef production technology to produce meat in laboratories, including other culinary products.
Now we have more than 30 talented companies based at InnoCrystal. The laboratory premises are fully occupied, which is why we are preparing the installation of other laboratories.
We are sincerely pleased that in InnoCrystal we can create a background for demanding international research companies, and that InnoCrystal is fulfilling its mission and is ready to offer attractive and functional facilities to promising companies, including the most demanding biotechnology companies.
Another great start-up company based at InnoCrystal is Nulisec
Nulisec rebuilt the wholesale ordering process from scratch to make your company excel at what you do. They specifically designed it for those who want to work with the emerging brands.
Nulisec isn't just another B2B Marketplace
Designed to help to discover emerging brands and stay ahead of consumer demand. Data sourcing using AI. Brand-focused. And comes with industry-specific features that make it more productive.
They help you to put your brand in front of buyers
"The founders were really interested in working with us and they also needed capital. Because the project was at an early stage, we suggested to them development assistance and strategy when securing an angel investor. They did this in June 2020 in the form of Lighthouse Ventures.
We kept our word, became co-investors and joined the project. We are currently actively helping the project in strategy and growth, "describes the cooperation of Matěj Boruta from Leverage Technology.
It is the expertise and experience of this Czech investment group that could be very useful to Nulisec in addition to financial capital, as it is one of the first investors in the Liftago project, and Václav Liška, who is at Leverage, has extensive experience at online marketplaces.
Nulisec wants to use the money raised to speed up its ordering system, which is focused on fast-moving goods and repeat orders. At the same time, it wants to focus on optimizing and digitizing other tools so that the entire process of placing orders and receiving them is as efficient as possible for both parties.
This year, Nulisec trades goods worth approximately 40 million crowns through its platform with an average monthly growth rate of 15,5% . Next year, the company plans to quadruple the amount of goods sold with a total value of around 160 million crowns.