Founders – Managerial Team
CEO
Petr has long been active in executive bodies of international corporations with 15 years of experience in research and development at Procter & Gamble. He participated in fundamental P&G acquisitions such as Gillete and Wella. In addition to his corporate career and with more than 50 research articles in peer-reviewed periodicals, Petr has been intensely involved in the academic realm for 20 years. He is a keynote speaker at innovation events and a founder of several startups in biotechnology innovation. Petr holds degrees in biochemistry and biology from Charles University. He is the author of several international biotechnology patents one of which was used in the treatment of the president of the Ukraine after dioxin poisoning.
COMPANY MANAGER – MARKETING
Veronika is the company manager in the area of marketing. She seeks to create maximum working comfort for the companies located there.
Among other things, she is also a yoga instructor and takes interest in the field of physiotherapy and music management.
Professor, Biomedical Engineering, at Boston University and founding member of the Wyss Institute at Harvard University
James J. Collins is the Professor of Biomedical Engineering at Boston University and an Investigator of the Howard Hughes Medical Institute, the second-wealthiest medical research foundation in the world. 319 thus-supported investigators currently include 17 Nobel prize winners. He is one of the founders of the emerging field of synthetic biology and a pioneering researcher in systems biology, having made fundamental discoveries regarding the actions of antibiotics and the emergence of antibiotic resistance. In addition to his professorship at Boston University, Jim is a William F. Warren Distinguished Professor and the director of the Center of Synthetic Biology. He is also a core founding faculty member of the Wyss Institute for Biologically Inspired Engineering at Harvard University and a Termeer professor at the Department of Systems Biology at Harvard Medical School. Over the years, Professor Collins has been engaged in a number of start-ups and his discoveries and technologies were purchased, based on a licence, by several companies in the area of biotechnology and medicine.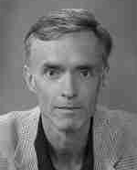 Professor of Innovation Management at IMD Business School in Lausanne
Georges Haour is a Professor of Innovation Management at IMD in Switzerland. He cooperates with the University of Cambridge; he acts as adviser to companies in the area of business incubation (effective innovation management and new technology commercialisation) and technology transfer. Although George was born and raised in Lyon, France, he obtained his PhD in Chemistry from the University of Toronto, Canada. He then started to work at Battelle, the world's largest non-profit research and development organization with more than 22 thousand employees where, for nine years, he managed 35 business units carrying out innovation projects on behalf of companies in Europe, Japan and USA. He has 8 patents and 4 published books – the latest entitled From Science to Business (see www.sciencetobusiness.ch). Currently, he is working on his new book Innovation in China.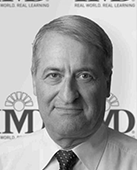 Partner, White & Case in Prague
Luděk Chvosta Sr. was very helpful in instructing the fundamental milestones necessary for building up the Prague Innovation Centre. In the Prague office of White & Case, a global law firm offering comprehensive and top-quality legal and tax consultancy in many jurisdictions which was established at Wall Street in New York in 1901, Luděk Chvosta focuses primarily on corporate and commercial law, dispute resolution, M&A transactions, insolvency and restructuring. In the past 20 years, he has acted as an advisor to management boards of large international companies and taken advantage of more than 30 years of experience in business and in-house consultancy, in top management of a business company based in Toronto and a partner position in one of the leading law firms. In addition to representing clients before courts and in arbitrations, Mr. Chvosta has also been advising clients on how to proceed in dealings with public administration and various governmental agencies.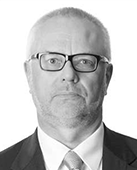 Global Head of Roche Partnering in Asia and emerging markets
Darren Ji made a fundamental contribution to the establishment of the Prague Innovation Centre. In addition to key innovation roles in Roche and Procter & Gamble, Darren Ji established two internationally successful start-ups.  NP Biosciences is a top biotechnology company providing the so-called humanized mouse, a revolutionary platform that substantially accelerates the research phase and development of new methods of treatment. Pharma Legacy, the second start-up, is a contractual research organisation (CRO) serving the pharma and biotech community in the preclinical pharmaceutical area. In Roche, he focuses on the internalization of leading innovation entities on emerging markets, in particular in the area of personalized medicine.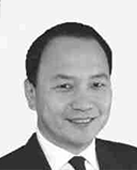 Jan Muehlfeit, Chairman Europe Microsoft Corporation
 Veteran in the area of Information and Communication Technology (ICT), with 21years of experience in Microsoft. Between 1993-2000, he had held various positions in the Czech/Slovak branches; between 2000-2005, he was the Microsoft branch director for the Central and Eastern European (CEE) region. Vice President of Microsoft's Public Sector team in Europe, Middle East and Africa (EMEA) in 2005; in 2006, he was named Vice President, EMEA Corporate & Government Strategy in 2006 and subsequently promoted to Chairman of Europe, Microsoft Corporation. Jan Muehlfeit is the Chairman of the European Action Group (EAG) focusing on education in entrepreneurial activity, a board member of the Junior Achievement Young Enterprise Europe (JAYE), Co-chair of the European e-Skills Association and board member of AIESEC and Ovum advisory body. Jan Muehlfeit served on advisory boards of several European governments in the field of ICT, national competitiveness and education. He represents Microsoft on the Transatlantic Business Dialogue (TABD) and is involved as advisor in different projects of the World Economic Forum, OECD and European Commission. As the sole representative of the corporate community, he is a member of the EU High Level Group on the Modernisation of Higher Education. He is also a board member of the National Museum. He graduated at the Czech Technical University in Prague and later completed programmes for managers at Wharton, LSE and Harvard.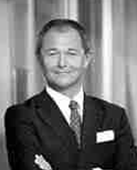 Těšíme se na spolupráci s Vámi
Rádi Vás uvítáme v našem pražském inovačním centru

InnoCrystal s.r.o.
Inovační 122
252 41 Zlatníky-Hodkovice
Czech Republic

InnoCrystal s.r.o.
Inovační 122
252 41 Zlatníky-Hodkovice
Czech Republic