PRAGUE OFFICE LEASE

We offer you the lease of fully equipped office premises in four separate wings of a unique building in terms of architecture. The interior stands out due to the flexibility of the internal layout and thus enables satisfying the concepts and needs of the tenant.
 All parts of the buildings feature high-speed Internet connection via LAN or WiFi.
The building is also equipped with seating furniture for relaxation, a multifunctional room with a self-service cafeteria,  a projection device, a large-screen TV and other conference rooms.
 The individual offices have a floor area from 30 m² to 700 m². Each wing (part) constitutes a separate unit equipped with modern office furniture.
The individual wings have their own sanitary facilities, including shower rooms, an equipped kitchenette, own server room, a secondary electricity meter and a gas meter for energy consumption readings, a separate conference room for 15 persons and other separated meeting or office rooms.  Double floors incorporating Internet and an electricity distribution network, fan coil A/C units, heating convectors, card controlled access and central reception services and free parking are a matter of course.  Each wing has its individual colour design, including carpets and walls.
 High-speed Internet and free parking.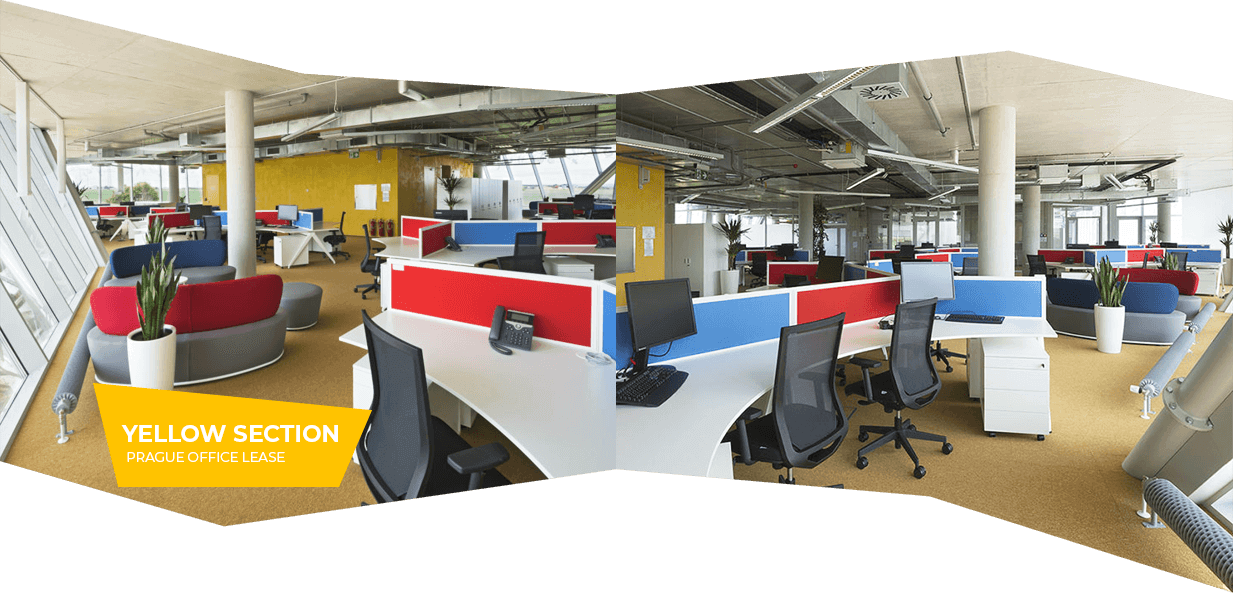 The green section has a floor area of 600 m² and 50 workplaces with desks, containers and cabinets. It also has a separate kitchenette, sanitary facilities with a shower room, own server room and 4 separate meeting and office rooms.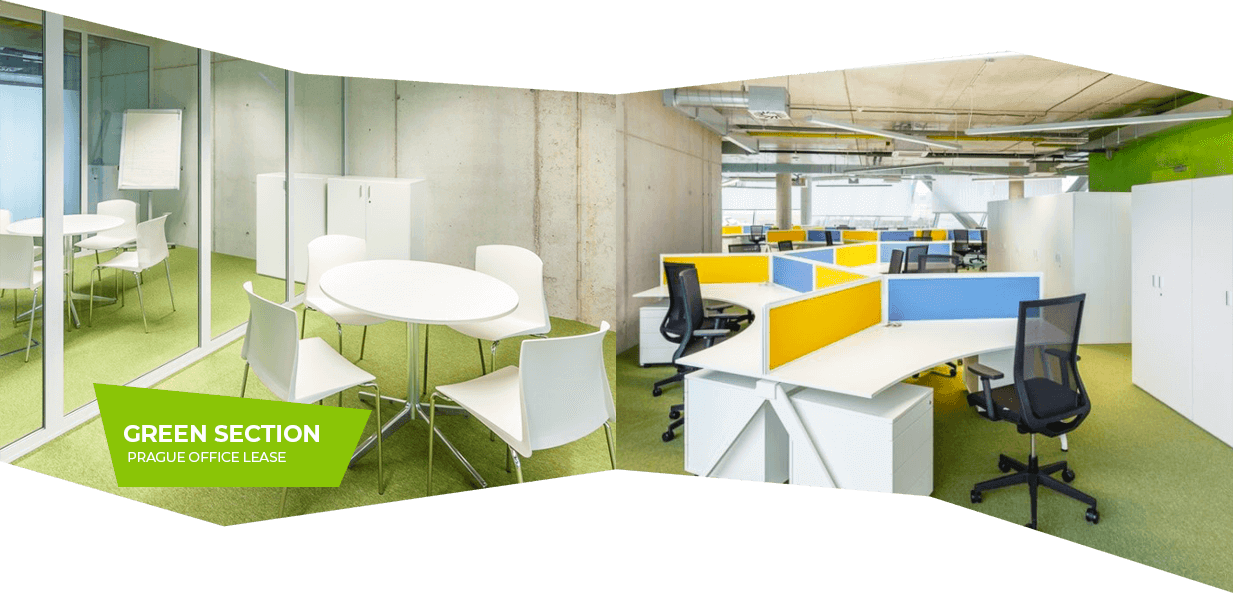 The red section is an open space with a floor area of 600 m². It has a separate kitchenette, sanitary facilities with a shower room, own server room and a separate meeting and office room for 15 persons and two separated rooms.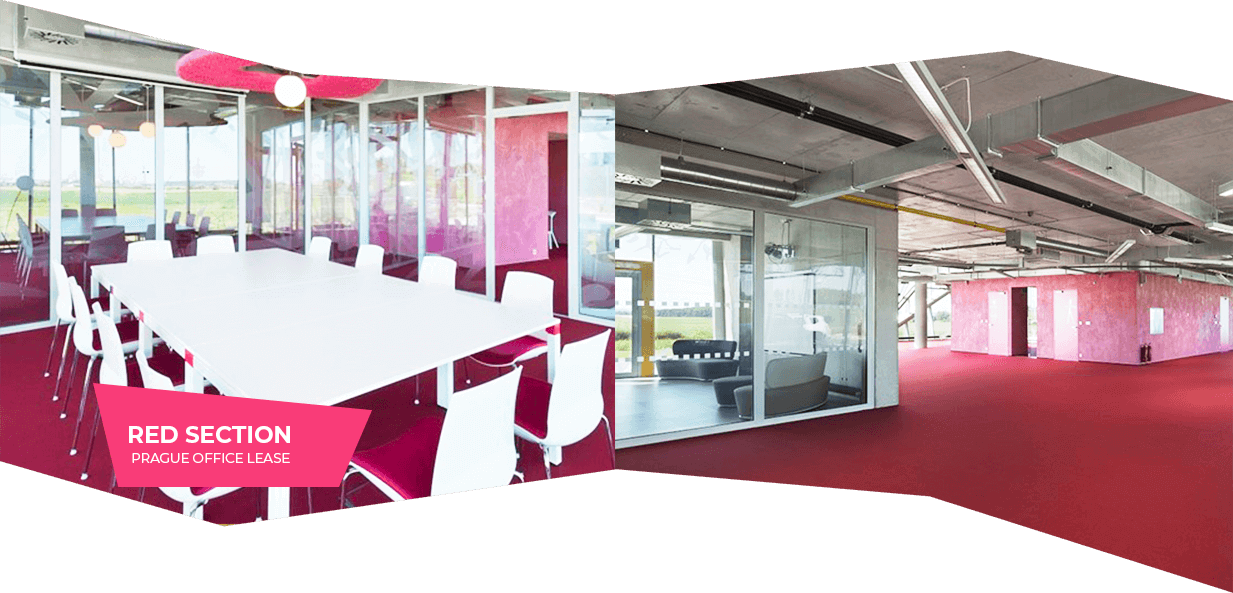 We are looking forward to cooperating with you
We will be happy to welcome you in our Prague Innovation Centre

InnoCrystal s.r.o.
Inovační 122
252 41 Zlatníky-Hodkovice
Czech Republic

InnoCrystal s.r.o.
Inovační 122
252 41 Zlatníky-Hodkovice
Czech Republic