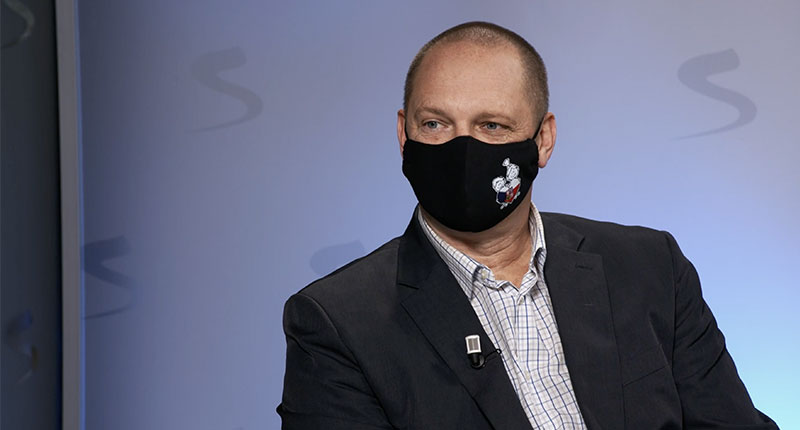 Czechs come up with new tests for covid-19, just an easy swab from your mouth
Other success of our biotechnology company Bioinova.
In cooperation with InnoPatent, also from InnoCrystal, they made up a new set for COVID 19.
This is another Czech clue in the fight against coronavirus. Bioinova started to produce a collection set, which can be used not only for collection from the nasopharynx, but also from the mouth or saliva. 
As a result, tests should be faster, cheaper and more patient-friendly. 
"The test is called Bi-Cov. It has a dual possible use, firstly for swabs from the nasopharynx, but also from the oral cavity, or sucking saliva from the mouth, " described Peter Bauer, Bioinova's director in the SZ Byznys studio. 
The tests are already used by the first laboratories, among others at the Na Homolce Hospital in Prague. 
The results of a clinical study carried out in cooperation with the hospital in Nový Jičín showed that the solution revealed thirty percent more positive patients than after the classic collection.
According to the director, it does not matter whether the sample is taken from the nasopharynx or the mouth. For patients, it can be a hope that in the future they could avoid unpleasant nasa.
BIOINOVA
Czech biotechnology company based in Prague primarily dedicated to research and development of novel stem cell-based therapies.
Bioinova was founded in 2008 as a spin-off company of the Institute of Experimental Medicine of the Czech Academy of Sciences to increase the application potential of the innovations and the technology transfer efficiency to clinical practice. 
Bioinova develop advanced therapy medicinal products (ATMPs) based on stem and other cells obtained and cultured from bone marrow as well as adipose and other tissues. 
Investors had gradually entered the company and in 2016, Bioinova became completely private while it has initiated its own research and development.
Bioinova has established numerous scientific and industrial collaborations with leading academic institutions, hospitals and high-tech companies in the Czech Republic as well as abroad in terms of biomedical research, translational medicine and clinical practice.
The testing set consists of sampling brush and a small test tube with clear solution.
After the collection the rod remains in the test tube. Then it is sent to a laboratory for a standard PCR test. The isolation of viral RNA begins immediately after the collection. 
The PCR test can start immediately upon opening of the tube. 
Bioinova does not wish to comment on the contents of the solution. They only comment: That solution is our gold which we have created. We will have it patented in the near future, said Peter Bauer.
Watch the VIDEO CHAT.

InnoCrystal s.r.o.
Inovační 122
252 41 Zlatníky-Hodkovice
Czech Republic

InnoCrystal s.r.o.
Inovační 122
252 41 Zlatníky-Hodkovice
Czech Republic