Lease of commercial premises
LEASE OF COMMERCIAL PREMISES PRAGUE

These commercial premises suitable as a "showroom" for your products are situated in the red wing of a building that shines as a diamond in the close vicinity of the Prague ring road, in Zlatníky – Hodkovice.
The area of 600m² which can be divided is situated on the ground floor of our centre with easy barrier-free entrance. Lease option as a self-contained unit.
COMMERCIAL PREMISES IN PRAGUE 4
Lease our commercial premises for your exhibition, demonstration or other advertising event.
Double floors, fan coil A/C units, heating convectors, high-speed Internet via Lan/WiFi, card controlled access and central reception services, as well as own sanitary facilities, including a shower room, and a kitchenette, are a matter of course.  For your closed meetings, we offer you separate conference premises with state-of-the-art equipment.
The advantageous location in the calm environment of Prague-west, not far from the D1 motorway, Prague ring road and the Prague centre, ensures excellent accessibility for your clients from all over the Czech Republic. Unrestricted free parking is available directly next to the building. Sufficient parking area.
High-speed Internet and free parking.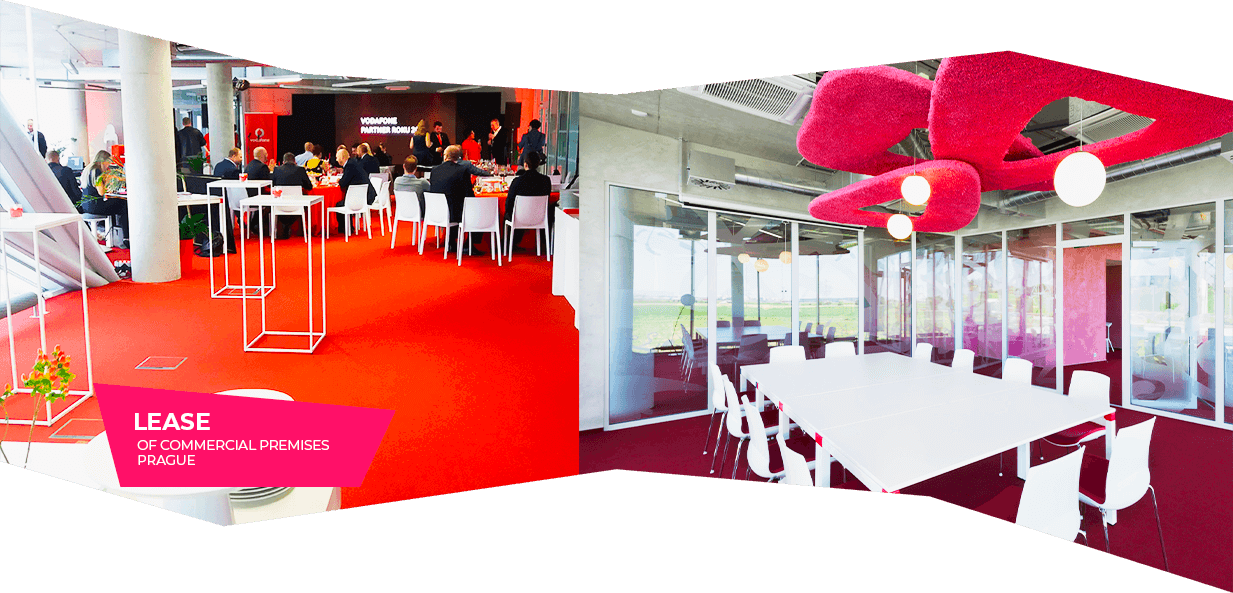 GALLERY

We are looking forward to cooperating with you
We will be happy to welcome you in our Prague Innovation Centre

InnoCrystal s.r.o.
Inovační 122
252 41 Zlatníky-Hodkovice
Czech Republic

InnoCrystal s.r.o.
Inovační 122
252 41 Zlatníky-Hodkovice
Czech Republic